Message from President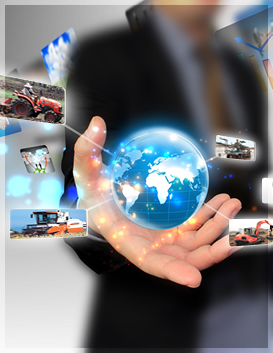 Kubota Machinery Trading Co., Ltd. was established in October 1988 as an export trading company for service parts from Kubota Corporation. Afterward, we also started handling production components for the Kubota Group. Over 30 years, through import/export trading as well as intermediate trading of components for Kubota's products from Japan and all over the world, we have been making progress along with the globalization of the machinery business of Kubota Corporation.
Now, with our staff proficient in Chinese and Korean as well as English, all the members are making efforts day and night to play a vital role as a bridge between production sites and suppliers spread over the countries and propose solutions for the reduction of trading costs.
Based on strong mutual trust with our customers at home and abroad, we will contribute to the expanded global operations of the whole Kubota Group by further developing our staff's skills and expertise in import-export business, ensuring full legal compliance, with the aim of becoming a team of experts in trade in the Kubota Group.
President and Representative Director
Yasuaki Shiomi